Benefits of using Software in the Sports and Fitness Industry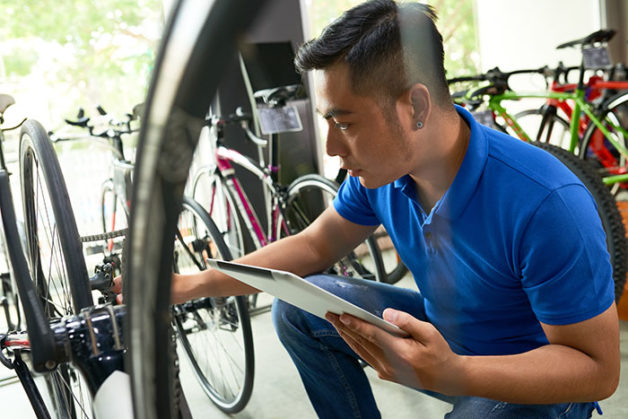 Technology has totally changed the way we carry out our daily activities. From time management to keeping track of finances, there are apps for almost any task you can think of. Similarly, there are software programs designed for gym and fitness management that one can truly benefit from. For teachers in the sports and fitness industry, there are digital solutions to help them achieve their goals more meaningfully and be more productive. From apps that can be installed on smartphones to full-fledged software programs that work on FileMaker Pro and FileMaker Go, there are many options to choose from.
Instructors and gym owners who want to make sure their business runs smoothly and effectively, can use their own customizable lesson management software not just to reduce no-shows but also to see positive results. These tools also help to schedule free SMS and email reminders regarding upcoming appointments. If you're a trainer who is enthusiastic about helping clients achieve their fitness or weight loss milestones, installing such a tool on your PC or smartphone is highly recommended.
Let's have a look at one of the most popular software in this category to find out about its benefits in the sports and fitness industry.
The Solution Teacher's Companion
One of the most popular lesson management software for teachers and tutors is The Solution by Teacher's Companion. It is quickly gaining in popularity all over the world because of its numerous features and benefits. Some of the advantages of using this software for teaching in the sports industry have been highlighted below.
It comes with a versatile database solution for multi-faceted record keeping.
It has a user friendly interface and even a novice can use it without any difficulty.
It allows the user to upload their own business logo to communicate with students effectively and professionally.
The tutor may create his/her own tuition categories based on the course they are offering.
The software comes with pre-built lesson templates to help save time while creating lesson plans.
It allows the teacher to track student attendance and grades without any error.
The calendar option helps to save your timetable and view lesson plans whenever you want.
Student profiles can be created right within the software to communicate with them and keep track of the courses they are enrolled into.
The software also allows to keep a record of all the payments made by students.
These are only a few of the benefits of such a software program. It comes in handy especially for sports coaching and gym lesson management. The instructor can keep a track of their students' progress when it comes to various aspects of training. They may also find out certain weaknesses of their students and work hard to improve on that aspect.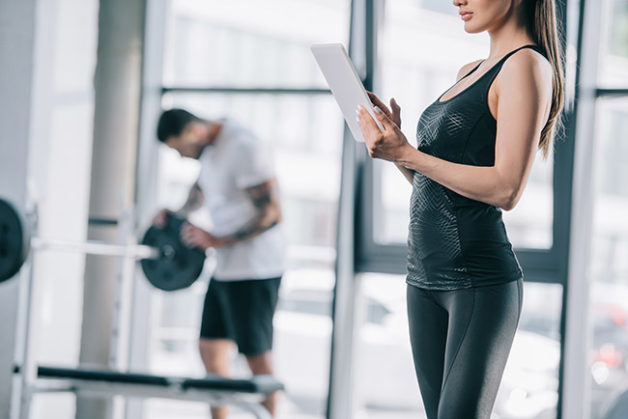 Businesses that Run on Appointments
Gym training is a business that purely runs on appointments. Although it seems easy to get in more clients in the beginning, with the passage of time when the business grows the process gets hard to manage. Online scheduling, payment processing, appointments and lesson planning; the instructor has to look into all these matters all by himself. Using a tool that lifts half the burden off your shoulders is the best way to go about starting a gym or sports coaching business. It is something not only you but your students or clients are also going to love.
Trainers have to track workout metrics and weekly or monthly goals that vary from client to client. Some people visit the gym for losing weight, while others are simply there for weight training. There are also students who need a complete workout guidance to gain some healthy weight. Keeping track of all these metrics of all the students at the gym becomes impossible without using any kind of digital help.
Endurance coaches are also in need to special coaching tools to meet their goals effectively. A software program like The Solution is a complete coaching and business toolkit. From client tracking to progress monitoring, it helps the instructors achieve their business goals and retain their customers. Not only can they schedule lessons but can also send SMS to all students in case there is a change of plan. It helps trainers save time and increase revenue, not to mention offer excellent customer service to the clients.
An All-in-One Business Management System
A software tool like The Solution is not just a digital companion designed for teachers, it is a complete business management system. It comes with all the features that any business owner in the sports and fitness industry would need to effectively run their business. Most importantly, it helps instructors save a lot of time in scheduling and creating lesson plans so that they can focus on things that actually bring positive results. Once they know their efforts are actually being paid off, they would work more diligently towards achieving their goals. More happy customers is an indication of a successful business and if you also want to be that instructor or coach who always stays organized, is confident and passionate about his/her profession, then start using a digital tool to make the teaching process easier and more fruitful.
Conclusion
Teachers and students both benefit from software designed for tutoring and instructing in the sports industry. Fitness trainers can especially benefit from a software solution that allows them to keep track of their students' progress and schedule and plan future lessons. These tools have been designed to help business owners grow their clientele without having to worry about the workload. One of the biggest advantage of using such a tool is appointment scheduling, which is the cornerstone of teaching in the sports and fitness industry. It provides an all-in-one platform for managing all aspects of such a business from creating student profiles to creating lesson plans using pre-built templates. It is designed to be easy to use for both new and experienced fitness trainers. The instructor or coach can manage their workouts as well as client base.