The Developers
The Teacher's Companion project has been going since October 2010, and is 100% designed, developed and maintained by two people. If you would like to participate in the development of Teacher's Companion, feel free to contact us.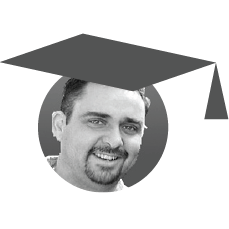 Damian Baker
Designer
Damian (or Damo) is a graphic designer, developer and solutions provider from Perth in Western Australia. He has been in IT for over nearly 15 years and is currently working on a number of projects including Teacher's Companion for FileMaker and a code management plugin for WordPress called: Easy Code Manager.
My name is Damian Baker and I am so passionate about helping teachers, tutors and instructors from all over the world that I have now included a 100% free full-featured version of Teacher's Companion.
It means more to me to get this solution being used by everyone everywhere, and is why I prefer a community focused non-profit approach. Teaching is a very challenging albeit rewarding professional, which is why I designed Teacher's Companion to help with my lesson planning, and I truly believe it can assist you with yours.
Small Request
This is going to be a mammoth undertaking and I cannot do this alone. If you are able to support my vision to freely help teachers all over the world with a donation of any amount – that would be much appreciated. 🙂
All donors who email me on: admin@teacherscompanion.com will receive unlock codes for this latest solution in case you own FileMaker Pro and want to customise it. Also as a token of thanks, I am happy to add your name, company or organisation to a new supporters section to both the Teacher's Companion website and also the Teacher's Companion app.
Donate via GoFundMe
Donate via PayPal
If you cannot support financially, then maybe you can share this newsletter or the download link above to your friends or family. Another way is to promote the download link on social media.
Thank you for your time in reading and I look forward to the next chapter to support teacher, tutors and instructors all over the world.
Kind Regards,
Damian Baker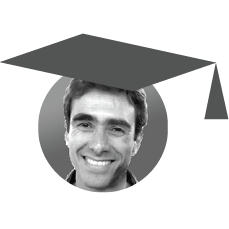 Marcelo Piñeyro
FileMaker Engineer
Marcelo has been developing custom software applications for over 10 years, primarily using the FileMaker platform. In a previous life he was an Agronomist and Animal Scientist. He lives in Madison, Wisconsin, United States, where in his spare time he enjoys camping, gardening, playing volleyball, and dancing.